About the Project
FunScreen was in need of a new presentation website with a fun, kid friendly look and feel. The site needed to convey the importance of sun care, show off its products and inform users in an interesting way about the Funscreen formula and where to buy it.
Find a store near you
We created a user-friendly interface for finding nearby stores that sell FunScreen. The store locater allows users to browse via a map of New Zealand or through a dropdown list of regions.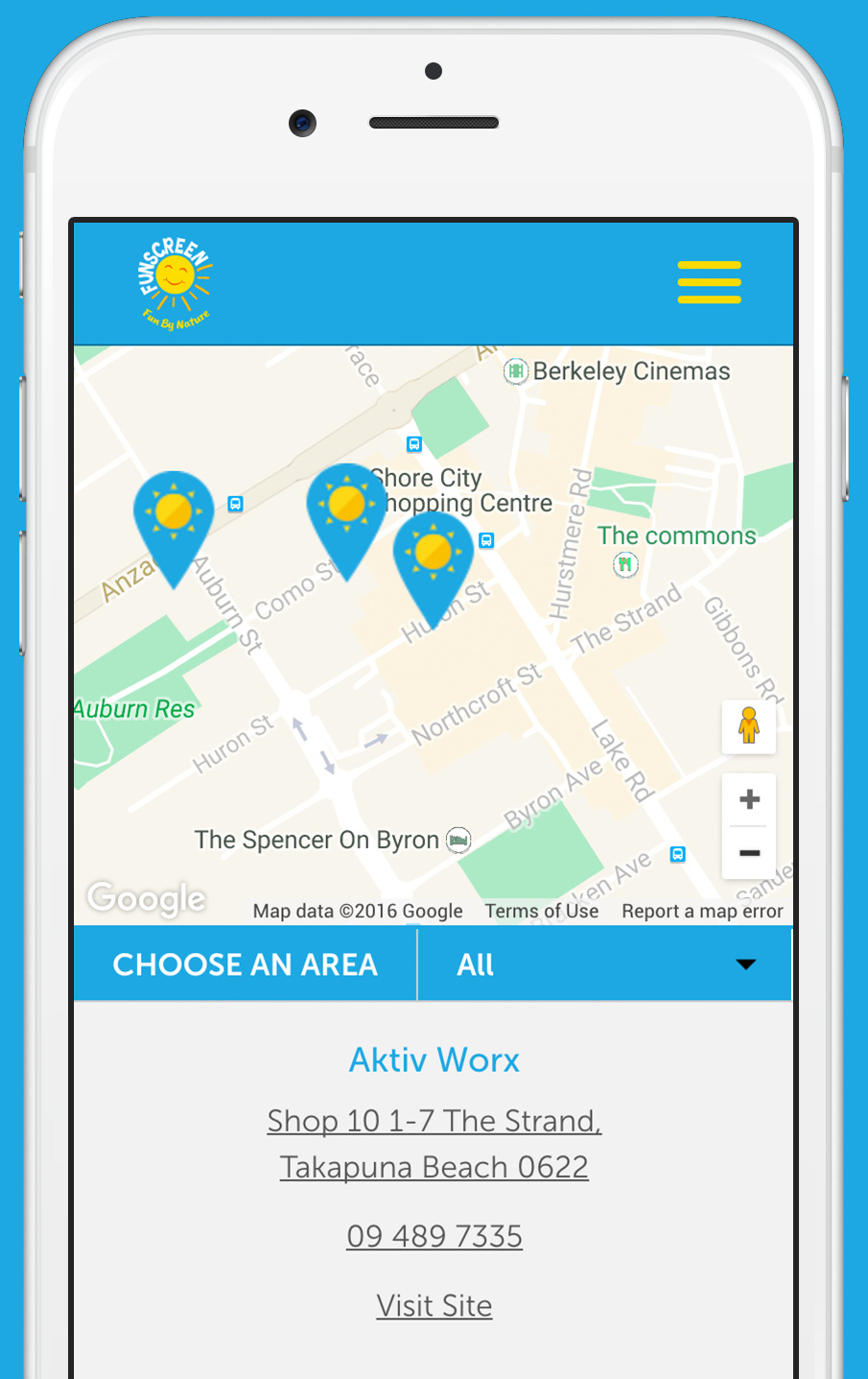 Wholesale Ordering System
We created a user-friendly system to allow retailers to quickly place large orders of Funscreen products at wholesale prices. This also included a back end system for Funscreen to easily manage orders and inventory levels.