About the Project
Epic was looking for a modern redesign of its current website to breath life into its brand and increase online bookings. Epic required a comprehensive online booking system, location finder and online shop.
Visit The Website
Find and Book a Fishing Trip
Despite being famous for catching the biggest kingfish in the Coromandel, Epic has also managed to find other beasts in our seas, from snapper to marlin. You can now join Epic all over the Hauraki Gulf, even out to Great Barrier Island.
With so many trips to choose from, we decided the best solution would be to create a custom location finder allowing users to choose the trip that's right for them.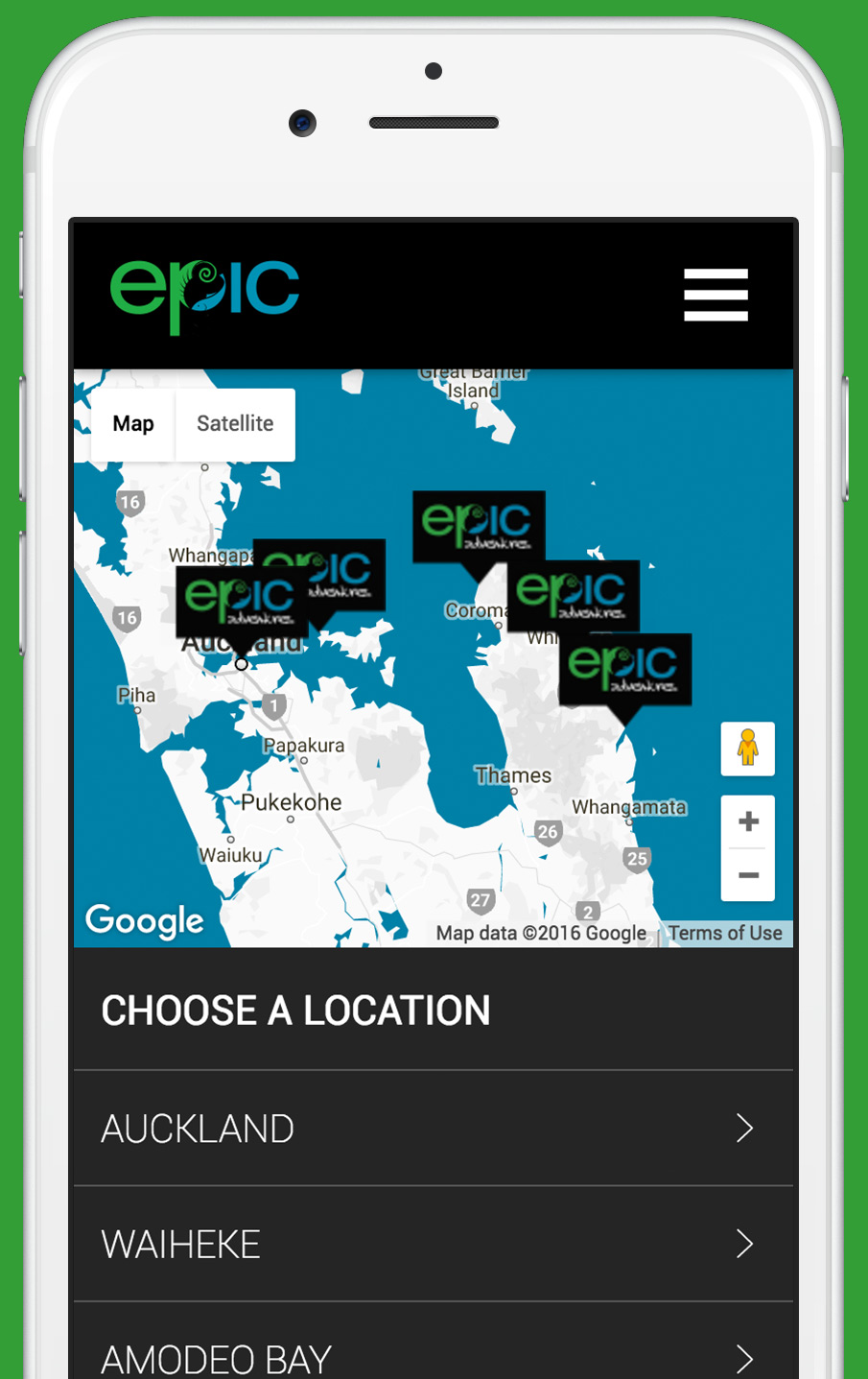 Epic Merchandise
Epic was looking for an easy way for customers to get hold of gift vouchers for a friend or merchandise to remember their trip by. We created a mobile friendly store that users could browse on the go.